The sunkissed southern coast of Portugal is mainly made up of smaller coastal towns and villages, but if you prefer a city break, there is a handful of cities in Algarve that you can go to.
Featuring sweeping Algarve beaches, natural hot spots, and offering thrilling activities both on land and on water, there are still some differences between the Algarve cities.
So that you can choose which one fits your needs the most, I have listed the best cities in Algarve Portugal, and what to do in each in this post. If you want to uncover the most beautiful towns in Algarve too, read this post.
Disclosure: This post may contain affiliate links. That means that if you make a purchase through one of those links, I will get a small commission at no extra cost to you.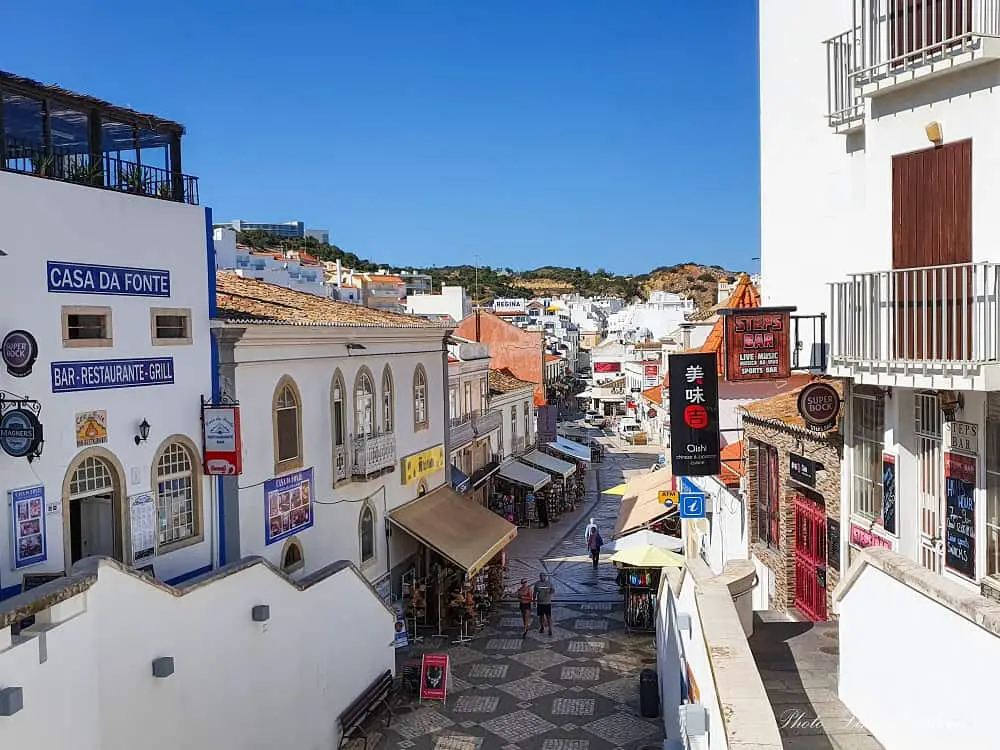 Cities in Algarve, Portugal
Faro
Faro is not only the capital city of Algarve, but also the most central city with easy access to the rest of the region, the rest of Portugal, and not to speak of neighboring Spain.
This is where Algarve's only international airport finds place, so if you fly straight into Algarve, you will pass through Faro. Most travelers move on straight away, as it's easy to get from Faro to Albufeira, Lagos, or any other popular resort destination.
There are a lot of great things to do in Faro like visiting the Bone Chapel, going bird watching in Ria Formosa Natural Park, or hitting the beach. The city has a charming old town too with cafes and restaurants as well as a nice harbor so you should at least consider a day in Faro.
It is also easy to go on day trips from Faro as there is a fabulous bus connection from the city to the rest of the region, but also the perfect starting point for an Algarve road trip.
Often underrated, I would say Faro is one of the most beautiful cities in Algarve, Portugal. Especially winter in Faro is lovely as there is an even more relaxing atmosphere. In December, Faro is filled with holiday cheer and is a delightful city to go Christmas shopping.
If it's your first time in the city, the best places to stay in Faro are likely the Old Town and Downtown areas.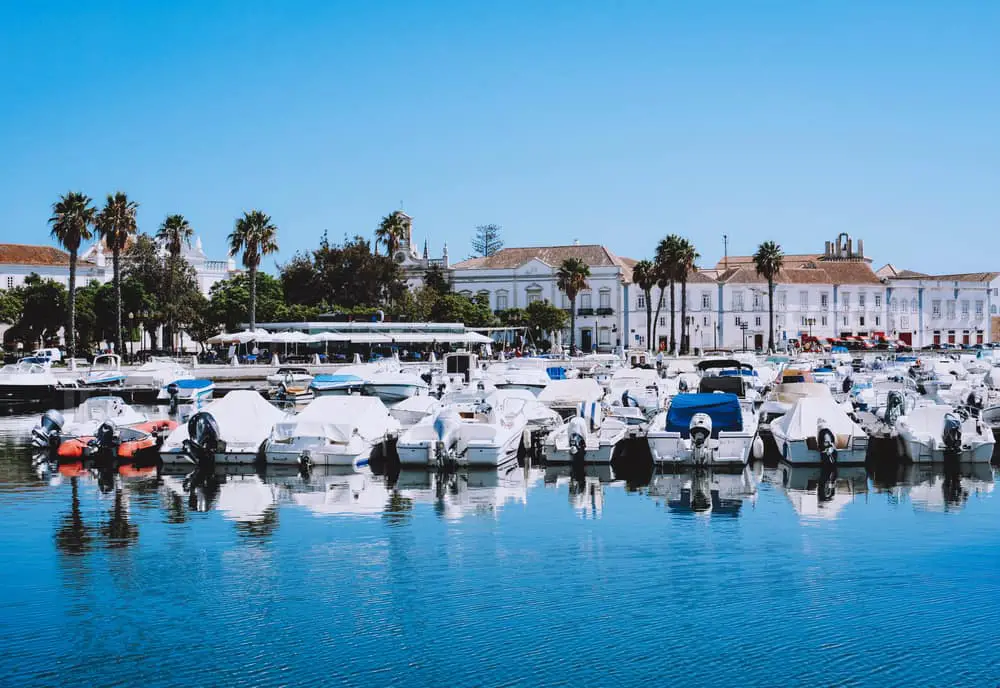 Albufeira
Albufeira is one of the most popular cities in Algarve renowned for its party scene and many thrilling adventures. There are heaps of activities in Albufeira from water sports like parasailing, paddleboarding, snorkeling, and boat trips, to inland adventures like quad biking and 4WD tours. Kayaking Albufeira is also a lovely way to explore the coast.
Among the best things to do in Albufeira is wandering the enchanting old town and hitting the beach. There are many beautiful beaches in Albufeira to choose from, so you don't have to hang out at the same beach every day, though it's convenient walking straight onto the beach from the old town.
Albufeira also has a number of interesting museums and churches to visit while you're there and you can easily go on a tour to explore Benagil Cave which is the most prominent landmark on the Algarve coast.
First timers looking for the best places to stay in Albufeira might look into the old town. If you're there to party, look for a place near The Strip. You are surely looking at one of the most popular places to stay near Faro.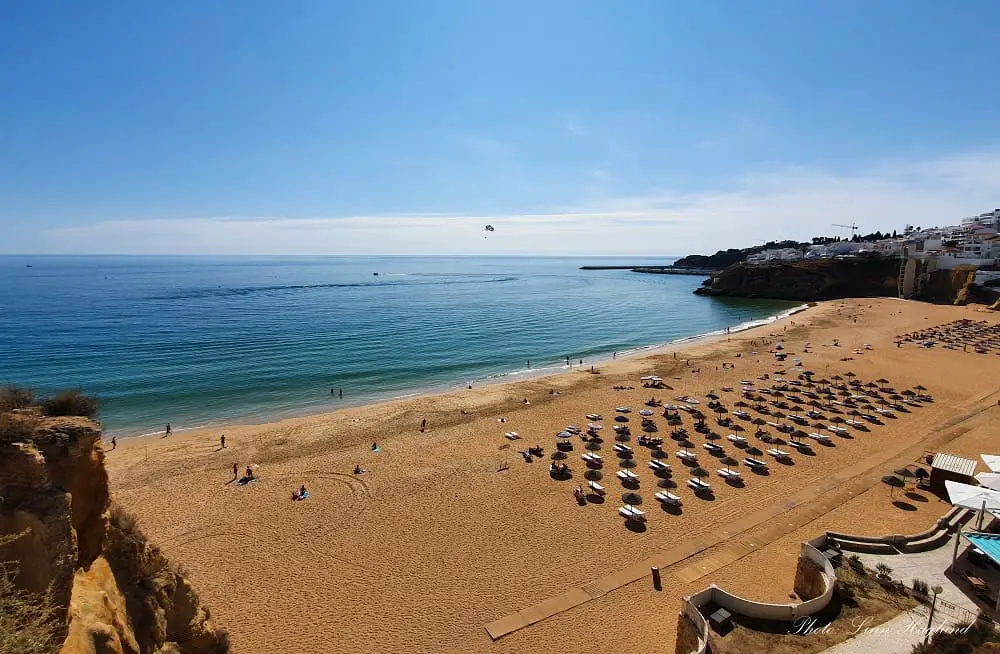 Portimao
One of the busiest Algarve cities is Portimao, situated between Lagos and Carvoeiro. It's also right next to the quaint little coastal town of Alvor which makes for a lovely day out.
Portimao is famed for its party scene and beautiful beaches, like Praia da Rocha beach. There are a lot of fun things to do in Portimao and you will not get bored. While you can easily go on day trips from Portimao to nearby towns, you will love all the boat tours you can take right from the city.
Explore the coast of Lagos, with Ponta da Piedade or take the boat all the way to the westernmost tip of the Algarve to uncover the best things to do in Sagres. If you only have 3 days in Algarve on a weekend trip, Portimao is one of the best cities in the Algarve to stay.
In Portimao, you can go shopping, step into the churches, discover the fortress, or explore ancient megalithic sites. There is no end to what you can fill your days with.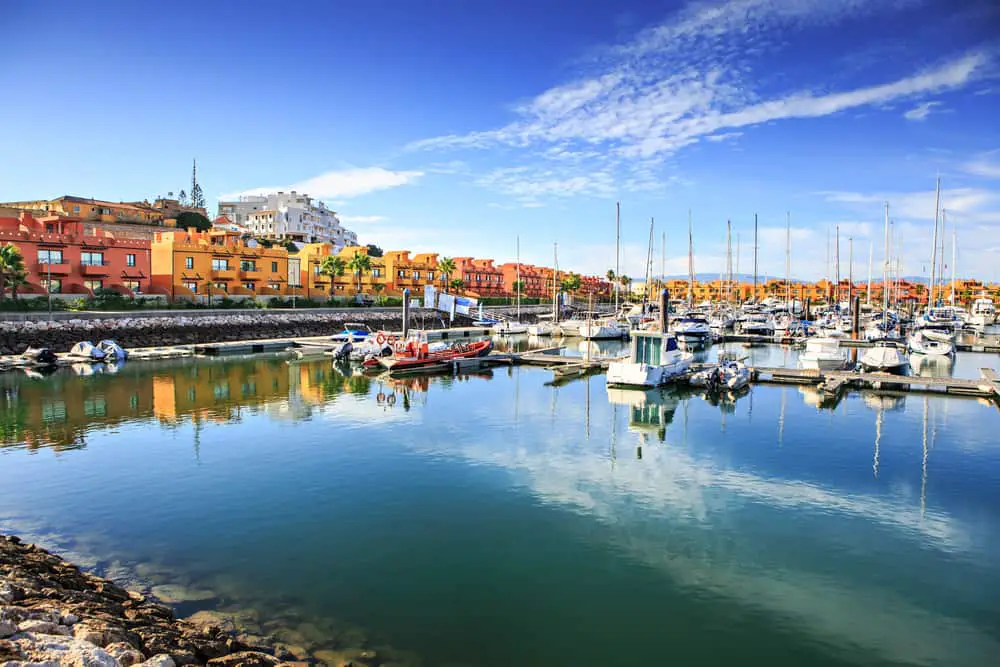 Olhao
One of the most underrated Algarve cities is Olhao. Situated a short drive east of Faro, it is a great gateway to the barrier islands of Ria Formosa Natural Park. In fact, one of the absolute best things to do in Olhao is to go on a boat tour to explore the islands.
The incredible beauty of islands like Culatra Island and Armona Island melts small fisherman settlements with sand dunes and long white-sanded beaches. It is a great way to learn more about the area's tuna fishing history and the preservation work that is currently being done.
Olhao's food market is the most famed on the entire Algarve coast and the two big red brick buildings stand out on the marina. But Olhao also hides narrow streets and alleyways worth getting lost in, churches to see, and exquisite street art telling the history of the fishing industry in the city.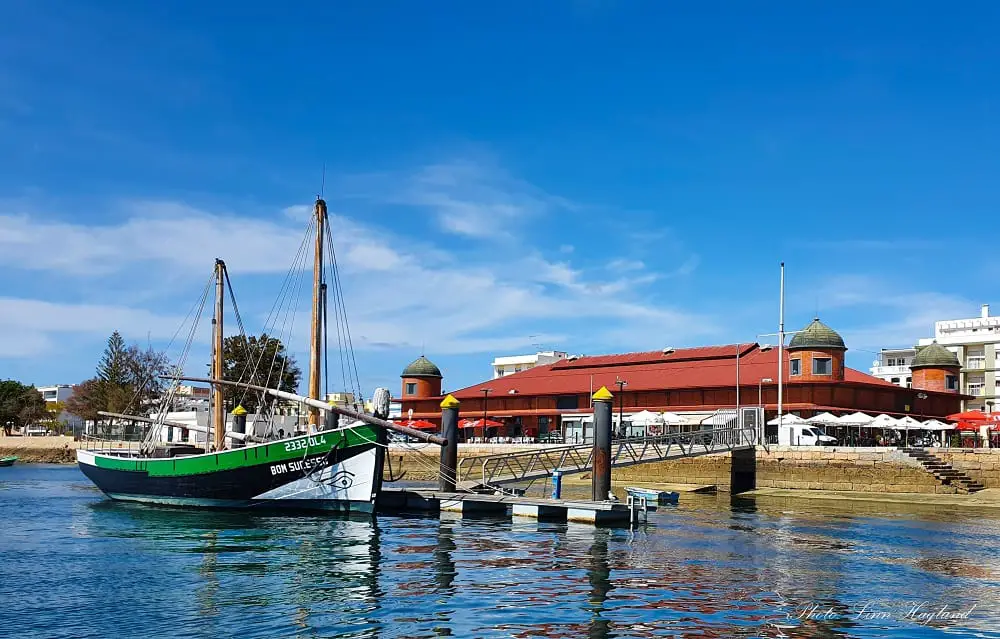 Reflections on Algarve's cities
For being such a small region of Portugal, the Algarve cities are all pretty awesome. They all have their own charm and while the western cities of Algarve are more vibrant with action and party at the center of attention, the east Algarve cities are more settled, relaxed, and focus more on nature preservation and a calm ambiance they are all worth visiting.
The best things to do in Algarve can all be experienced from these cities and you can easily build your Algarve itinerary around them.
Happy travels!