If you are here, it means that you are looking for the best Faro boat tours to uncover the mesmerizing coast of the Algarve region.
Personally, I have been on a ton of boat trips from Faro and the rest of Algarve and the area never ceases to impress. To the east, you have the splendid barrier islands of Ria Formosa Natural Park, and to the east, you have the world/famous golden cliffs and sea caves.
There are several different types of boat tours to choose from and sometimes a romantic sunset cruise with your loved one is all you want, while other times a fun Faro boat tour exploring hidden coves and beaches with snorkeling sounds a lot more exciting.
In this post, I'll share all the best Faro boat trips so that you can start planning your summer adventure!
Disclosure: This post may contain affiliate links. That means that if you make a purchase through one of those links, I will get a small commission at no extra cost to you.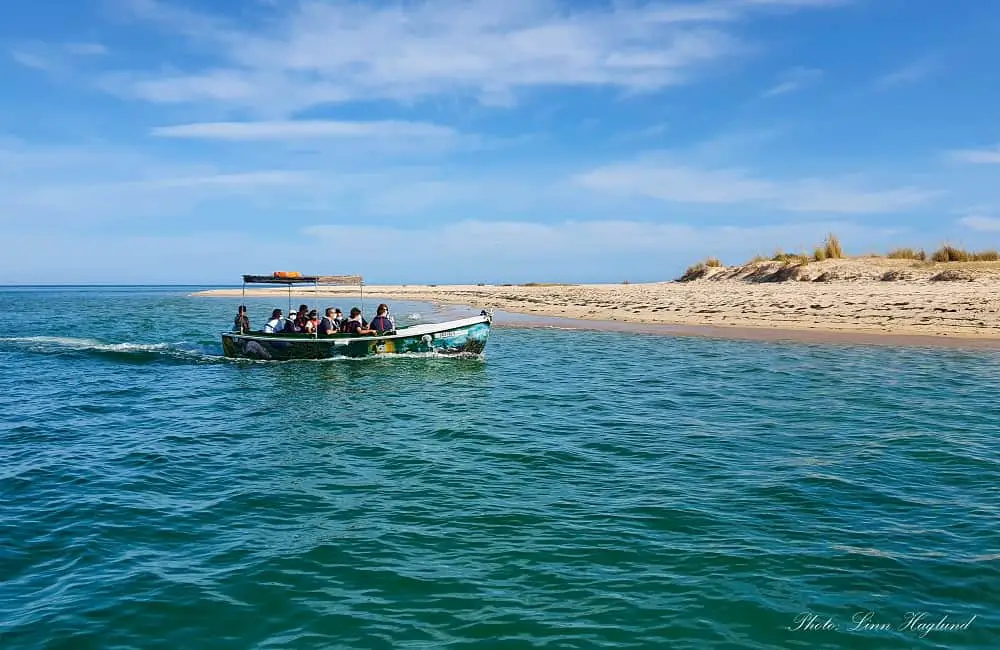 MY TOP 3 PICKS FOR FARO BOAT TOURS

Ria Formosa – Boat trip to the 3 Islands – this is an epic boat tour taking you to 3 of the barrier islands in Ria Formosa Natural Park, Culatra, Armona, and Deserta Islands.

Benagil Cave Tour – if you haven't visited Benagil Cave before, this is a once-in-a-lifetime experience that I think anyone visiting the Algarve should do!

Small Group Dolphin and Wildlife Watching Tour in Faro – an excellent opportunity to search for dolphins while learning from a Marine Biologist.
The Best Faro Boat Tours
Duration: 5 hours
What's Included:
Bottled water
Local guide with experience and knowledge of the locality;
boat with shade
What's Not Included:
This is one of the numerous Faro boat tours. This three-island boat tour begins at Olhão and makes stops at the islands of Farol, Culatra, and Armona. Although sometimes the tour ends at Praia Deserta which is the end of Culatra Island it mostly depends on the weather. 
The boat used in this Faro boat tour is well-shaded and totally safe. It takes a maximum of six people, so there's no overcrowding and everyone gets to enjoy every single bit of the boat tour.
Your tour guide as well as the crew members will give you all the juicy amazing details and interesting facts about the national park, its wildlife, and biodiversity.
The tour guides speak different languages and in my experience, have a great sense of humor, so you're bound to have a blast. 
This Faro boat trip lasts for five hours, so you have enough time to explore each island, order lunch at the Culatra and soak in the amazing view. It can be a little cold on the boat sometimes, so pack something thick.
Duration: 5-6 hours
What's Included:
Air-conditioned vehicle
Bodyboard Equipment
Waterproof bag for phone
Safety Jacket
Private lifeguard assistance
sun umbrella
sun lotion
What's Not Included:
This Faro boat tour includes a trip to two of the Algarve's major locations – Benagil Cave and Marinha Beach.
You'll be picked up at the Creperia stall in Faro Marina, then you'll be taken to Benagil Beach, where you'll be venturing out on an adventurous swim to the 20-million-year-old Benagil Cave.
The bodyboarding guide is always willing to take numerous photos so you can always remember this moment – because entering "The Cathedral" is one of the most spectacular experiences for your Algarve itinerary!
The Bengali cave is more beautiful than you imagine and you'd enjoy every second of your being there, as the sun smiles down on you from the top. 
Then you'd go to Marinha Beach which is nothing short of a paradise. You can bask in the sun, enjoy a delicious picnic and after about an hour you will return to the minibus.
You must be a good swimmer though as most of this tour would involve swimming especially when trying to get to and from the cave.

Note that you will use bodyboard and fins plus lifeguards will accompany you on this swim. I do not recommend taking on this on your own as the swell can be dangerous in this area.
Duration: 2 hours and 30 minutes
What's Included:
Marine Biologists as guides
Lifejackets
What's Not Included:
Hotel pick-up and drop-off
Food and drinks
This Faro boat tour is best for those who love the water, specifically the animals in it. This tour into the Atlantic Ocean is certainly one for everyone to love. Heads up! You'll see a lot of dolphins and other animals during this tour like Cretaceans, Orcas, and even Whales. 
This tour includes a marine biologist who is normally the guide. They will give you all the information you need about the animals and even collect some research data. There's no way you'd regret taking this tour.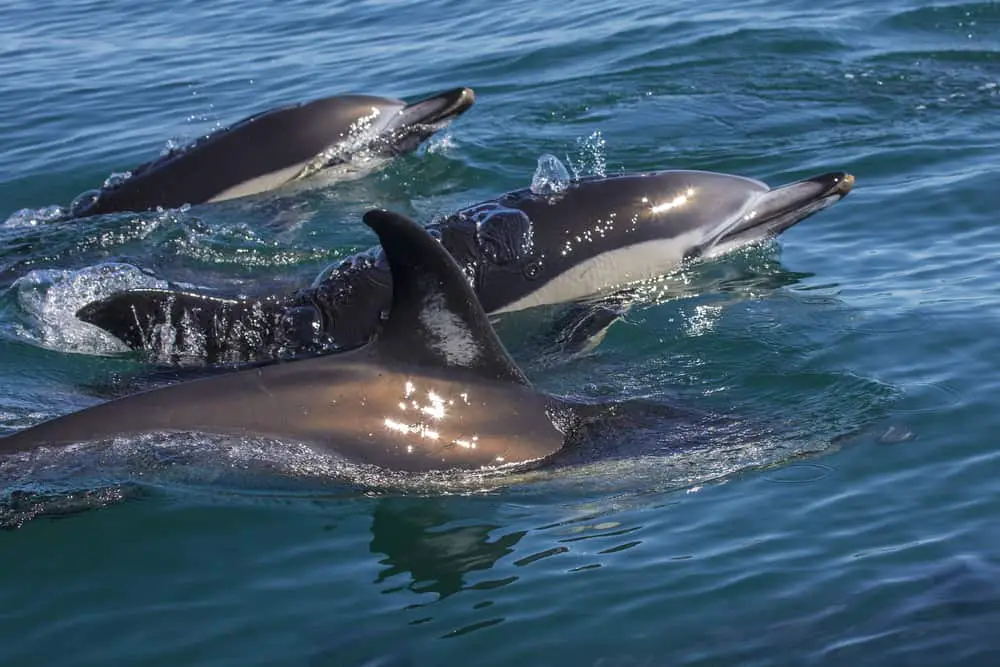 Duration: 4 hours
What's Included:
What's Not Included:
A private boat tour is one of the best ways to explore Faro. On this tour, you'll get to see the fishing island that Culatra, and swim in the lagoon. 
The journey first begins at the Ria Formosa Natural Park, where the skipper will feed you all the interesting information about the park. From its animals, and landscape, to fishing activities. Next, is Culatra Island where your skipper will fill you in on the fishing culture and how it has evolved over the years, and finally Farol Island. This island has the largest body of water and is also one of the most beautiful islands in the area. 
Duration: 3-7 hours
What's included:
Snorkeling equipment
Restroom on board
2 Paddle Boards
Fuel surcharge
Alcoholic Beverages
What's Not Included:
Hotel pick-up and drop-off
Food
This private Faro boat tour is certainly one of the nicest available. The catamaran is big enough to hold up to 16 people which would consist of you and your group.
This Faro boat trip is great for families, kids included. The tour can also be customized to your taste, if you don't have any locations in mind, the Skipper will give you all the options available. 
This tour normally includes stops at different bays and desert beaches. The boat usually makes a stop at Ilha Deserta(deserted island) and Farol Island.
The latter is home to a couple of bars and restaurants, so after having a lot of fun swimming and enjoying other water activities, you can treat yourself to a great meal at Farol Island. 
Duration: 1 hour
What's Included:
Local guide
Live commentary on the boat
Hotel pickup and drop-off
What's Not Included:
As the name implies, this is a boat tour for only two lovebirds. This tour involves the exploration of the breathtaking Ria Formosa Natural Park and its barrier islands.
Of course, your tour guide would be there to provide all the relevant information about the places you pass. 
And finally, you get to watch the most romantic sunset in one of the most romantic and beautiful locations ever. In all honesty, it is hard to beat a sunset over the water in Ria Formosa Natural Park, which means that this is a spectacular boat trip Faro Portugal offers.
Duration: 3.5 hours
What's included 
Welcome Drink
2 Paddle Boards
Snorkeling Equipment
Bathroom on board
What's Not Included 
Drinks and food
Hotel pick-up and drop-off
This private tour is another one of the boat tours Faro offers that can be customized or tailored to you. And of course, the skipper is always there to offer suggestions. This tour is perfect for family and friends.
The boat will make stops at a couple of islands so you can have lunch and some drinks at any island of your choice.
You can go for a short swim or try out any water activities with the equipment available. The crew is very friendly, and combining that with the beautiful scenery, you are bound to have a fantastic time.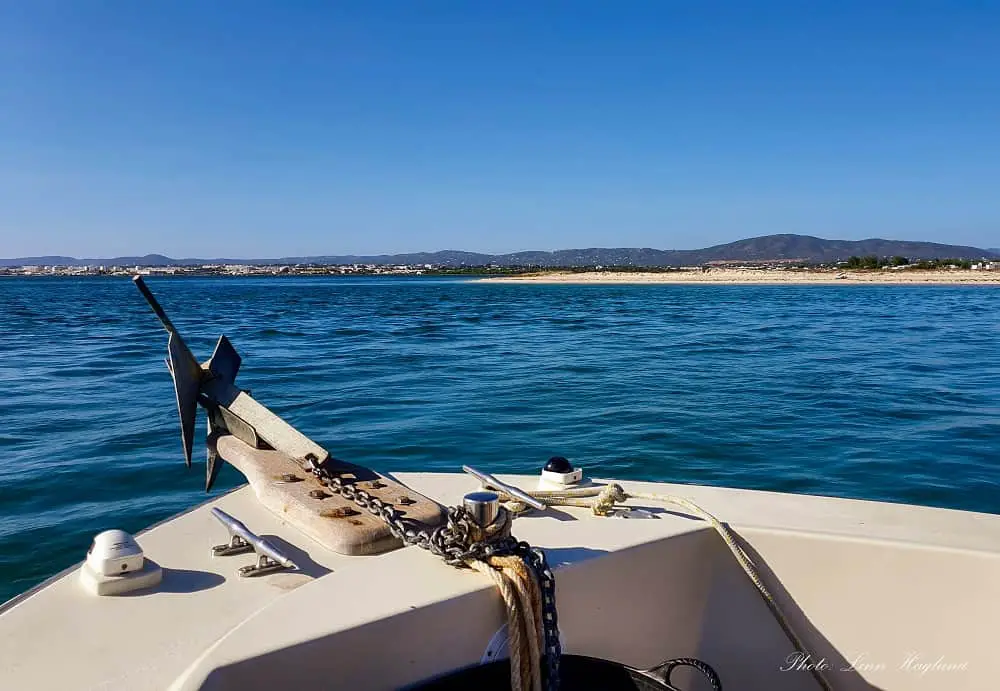 Duration: 24 hours
What's Included 
What's Not Included 
Lunch
Hotel pickup and drop-off
entry fees to islands
There's certainly no better way to enjoy Ria Formosa Natural Park than by hopping on and off different breathtaking islands. On this Faro boat tour, you'd be hopping between the islands of Ilha da Culatra, Ilha do Farol, and Animaris Ilha Deserta. 
You get to get off the ferry at any island you like and spend as much time as you like on each. The ticket is valid for 24 hours, so if you start in the afternoon, you can also spend the next morning island hopping, though I do recommend doing it during the same day to get the most out of it.
Ilha Deserta is a hotspot of biodiversity. You'll find the Estaminé Restaurant there along with beautiful flowers and animals.
At Ilha do Farol, you'll get to see the fisherman at work and have a taste of the small community thriving there. And finally, at Culatra Island, you can decide to visit the fisherman's port, church, and or the island school.
I also recommend crossing the island to the sweeping beaches on the other side.
Duration: 2 hours
What's Included 
Use of binoculars and bird identification guide
Life vests
Local guide
What's Not Included 
Hotel pickup and drop-off
Food and drinks
This tour is the only one of the Faro boat tours that are perfect for animal lovers, specifically bird lovers. You'll be riding in a Saveiro, which is a traditional painted boat. 
On this bird-watching tour, you might be opportune to see flamingos, waders, whimbrel, turnstone, spoonbills, white storks, egrets, and grey plovers.
Although, the area is inhabited by tons of different species of birds. There will also be a 15 to 20-minute stop at the Praia Deserta at the Desert Island. 
Duration: 1 hour
What's Included 
Life vests
Local guide
Live commentary on board
What's Not Included  
Hotel pickup and drop-off
Food and drinks
This Eco boat tour from Faro is the best way to explore the lagoons without disturbing the birds. You'll see the best of Ria Formosa and get to watch wild birds nesting and feeding in their natural environment without any noise-making engine. 
In the Ria Formosa lagoon, your journey will begin from Doca de Faro, then you'll move on to Ria Formosa Natural Park, Muralhas de Faro, Portas do Mar, and finally Marina de Faro.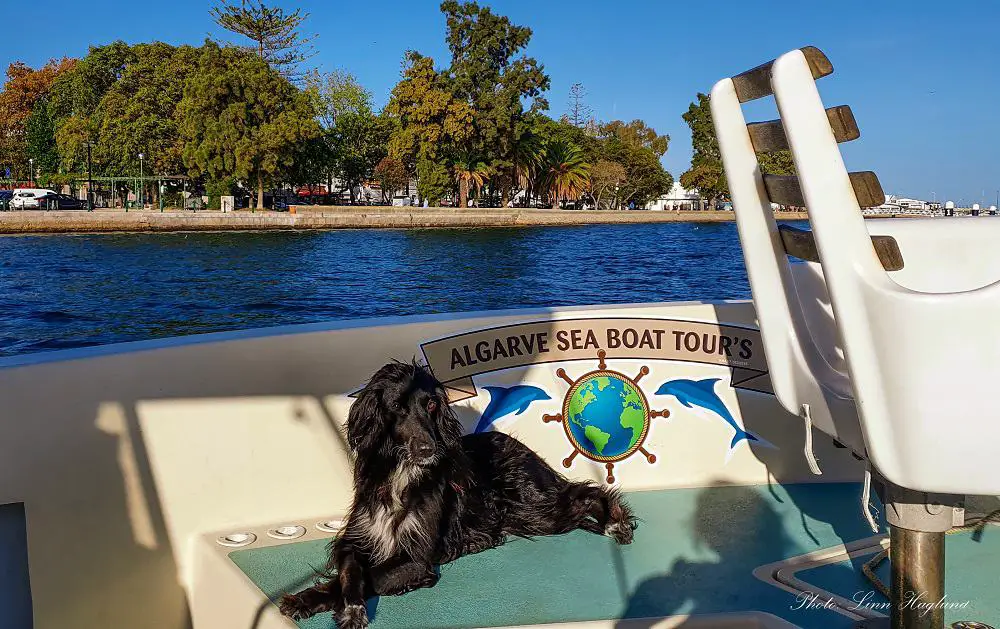 Duration: 1 hour
What's Included 
Professional Skipper
Life Jackets
What's Not Included 
Sit on a relaxing catamaran and revel in the beauty of the Ria Formosa. Enjoy the magnificence of the sun hitting the water and the peace of your surroundings. 
Your captain will entertain you with all the stories and info about Ria Formosa. He will also answer any questions you have. Sometimes the captain may even let you drive the boat and help you take some amazing pics for the gram. 
Duration: 1 hour
What's Included
Life Vests
Local Guide
Live commentary on board
What's Not Included 
Drinks and food
Hotel pickup and drop-off
View the old walls of Faro and the beautiful wildlife from a lovely catamaran on the Ria Formosa lagoon. This is one Faro boat tour that's perfect for anyone who doesn't have too much time to spend in Faro but wants to see its beauty nonetheless. 
During this short private boat trip from Faro, your tour guide will keep you entertained with explanations about the area and resort. The tour guides are always very nice so feel free to ask as many questions as you'd like. 
MORE FROM FARO..
Final thoughts on Faro boat trips
As you can tell, there are a whole lot of different boat trips from Faro Portugal that you can take. Whatever you choose to go for, I am sure you will have a blast.
I have still not been disappointed by any of the Faro boat trips that I have done. The nature surrounding this area of the Algarve is so incredibly beautiful, so it is hard to go wrong.
Happy travels!