If you are planning a day trip to Faro, whether it is on your way to explore the rest of the Algarve or a day trip from Albufeira or any other nearby towns, there are a lot of great things to fill your day with.
From exploring the old town to the bone chapel, and hiking to see flamingos, there are a lot of things to do in Faro, so planning is key.
With one day in Faro, you can get a good insight into what the beautiful Algarve city has to offer. I love the laid-back pace in the Algarve capital and find it highly underrated.
In this Faro itinerary, I'll let you in on the best way to spend your time when visiting Faro in a day.
Disclosure: This post may contain affiliate links. That means that if you make a purchase through one of those links, I will get a small commission at no extra cost to you.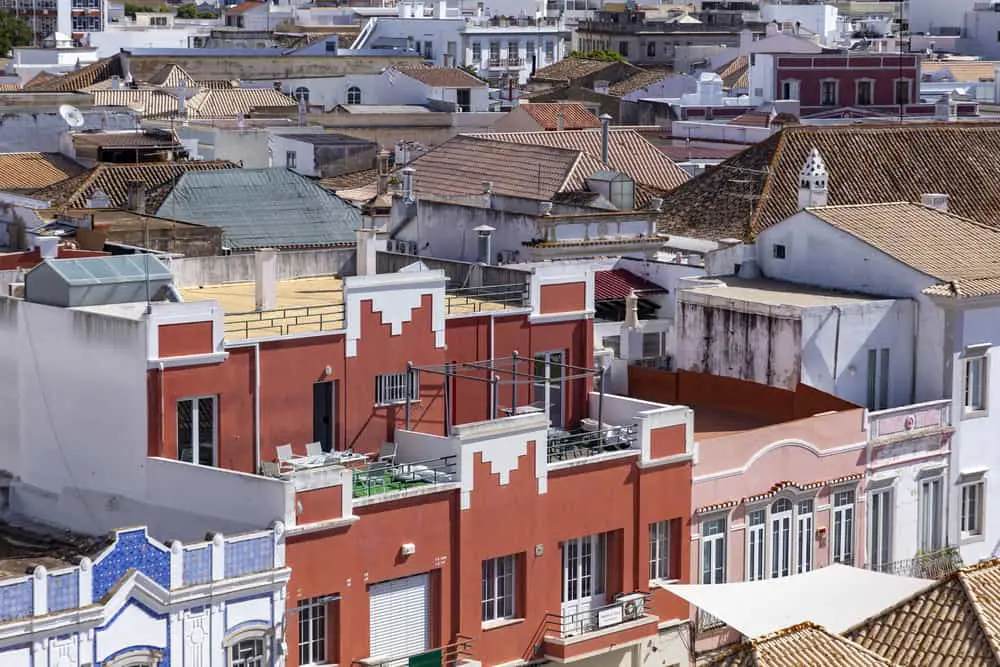 How to get to Faro
Faro is the Algarve region's capital city and home to the only airport in the region. This makes Faro easily reached from all over Europe and the proximity to Lisbon and Seville makes travel from outside of Europe easy too.
If you land at any other airport, you can easily rent a car to get to Faro. This way you can include your one day in Faro in a longer Algarve road trip, which is the absolute best way to see the region.
Check rental cars availability and prices here
Whether you travel by car, bus, or train, Faro is the main hub in the Algarve and you can't miss it. Most buses stop in Faro and you must change in Faro to reach the other Algarve destinations.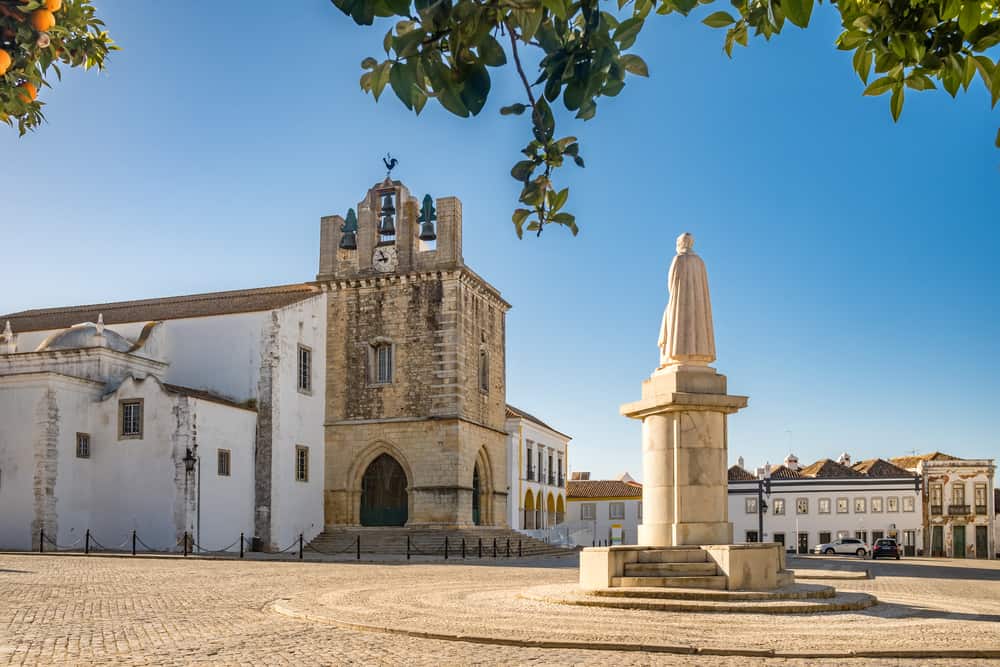 Best time to visit Faro in one day
Faro is a great city to visit all year round. In the summer, Faro is vibrant, the beaches are packed, and you will enjoy the energetic yet laid-back vibe of the city. Winter in Faro, is quieter, there are bigger chances of rain, and temperatures are generally lower.
That said, sunny days with 20 degrees Celsius can absolutely occur. The shoulder seasons have milder weather and together with winter, it is the best time to go hiking and explore Ria Formosa Natural Park on foot.
I can guarantee you that no matter what time of the year you go on a day trip to Faro, you will enjoy it. Just remember the umbrella if you go in the winter and spring months.
Where to stay in Faro
If you have 1 day in Faro as a layover and need to spend the night, don't worry. There are multiple excellent places to stay in Faro.
That also makes this a great base if you want to uncover the Algarve by going on day trips from Faro instead of checking into new hotels every night.
Here are some of the best hotels in Faro:

LUXURY: 3HB Faro, an excellent hotel with a spa and rooftop pool with sweeping views in the heart of Faro. There is also a bar if you want to relax at the hotel with a quiet drink before calling it a night.

MID-RANGE: Faro Guest House, a lovely guest house within walking distance from all the top attractions in Faro. There is a kitchen to prepare your own food too.

BUDGET: Le Penguin Hostel, a cozy hostel with both shared dorms and private rooms in the heart of Faro. A great place to meet other travelers and a favorite among solo travelers.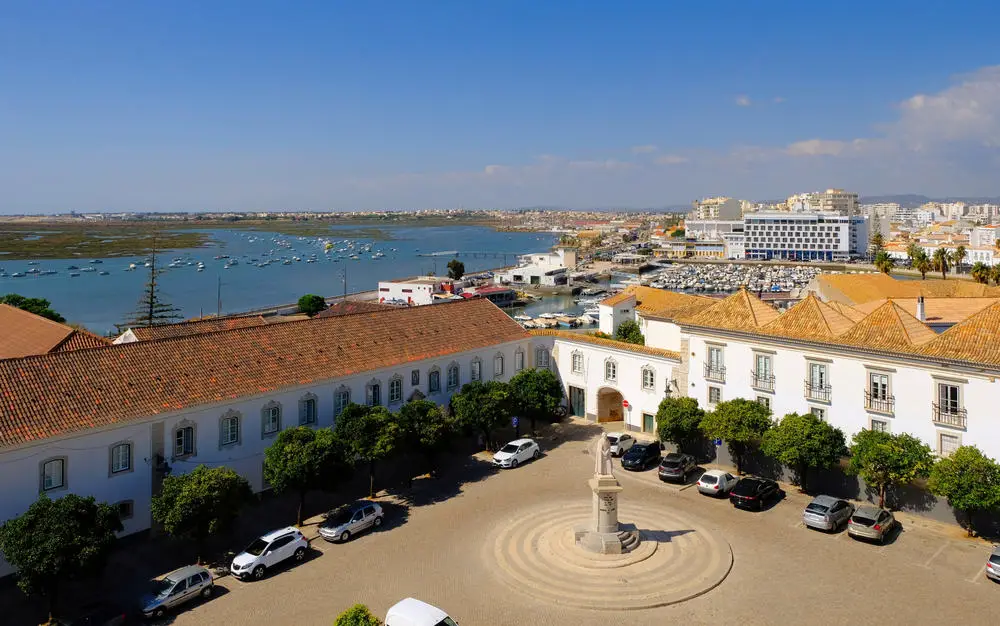 Things to do on a day trip to Faro itinerary
Get the chills at the Bone Chapel
Start the day by visiting the most bone-chilling place in Porto, the Bone Chapel. Situated in the courtyard of Igreja da Nossa Senhora do Carmo, you find one of the multiple bone chapels in Portugal.
It is decorated with over 1200 human bones of Carmelite Monks that were extracted from the graves in 1816. They are a memory of the monks' service and are meant to remind us that life is only temporary.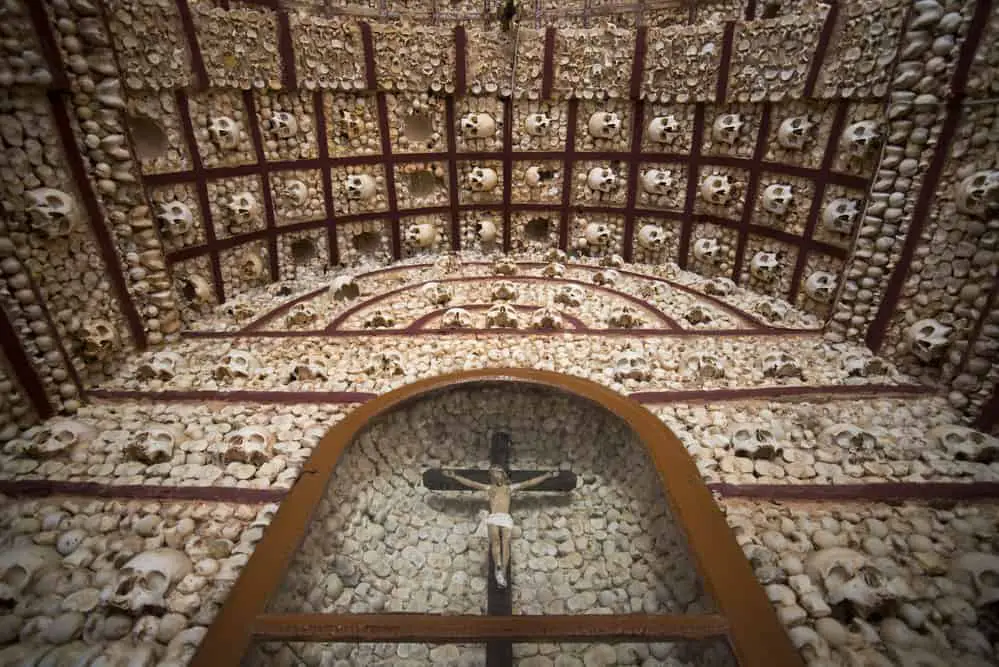 There is a 2 Euro fee to visit the chapel.
The Carmo Church is also lovely to see. It was started built in 1719 but was mostly damaged by the 1755 Lisbon earthquake, so the entire Baroque façade and belltowers were rebuilt after that.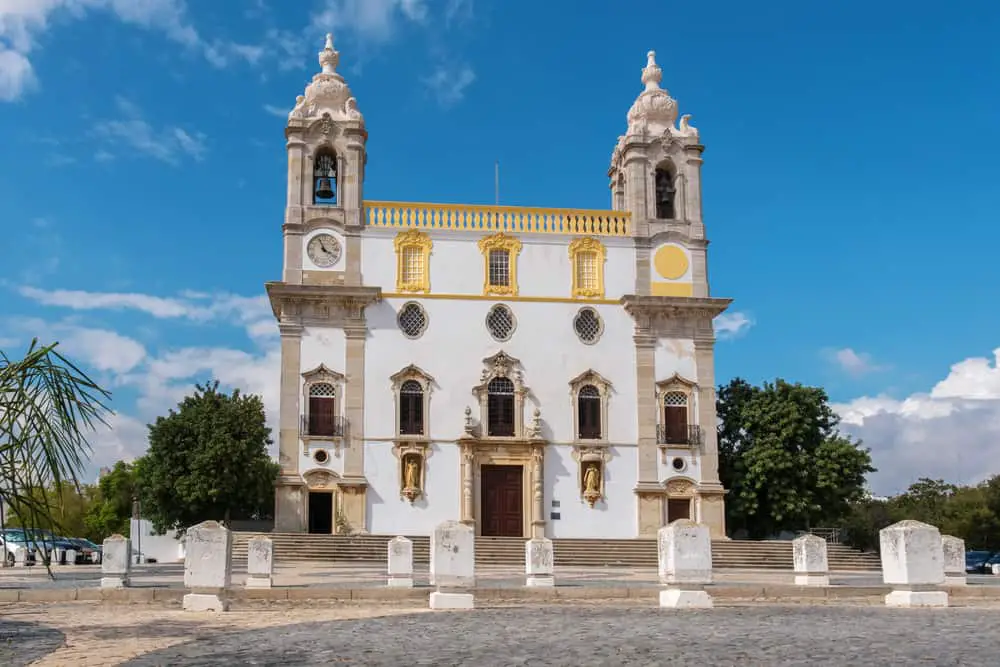 Visit Faro Cathedral
A less macabre church to visit is Faro Cathedral. A fascinating structure where parts date back to the 13th century. The original church was converted into a mosque, then again turned into a church.
Of the most prominent older remains, the clock tower stands out. Make sure you climb it to take in the sweeping views of Faro Old Town.
One of my favorite features about the cathedral are the impressive azulejos inside. So if you wonder if it is worth going inside or not, the answer is yes.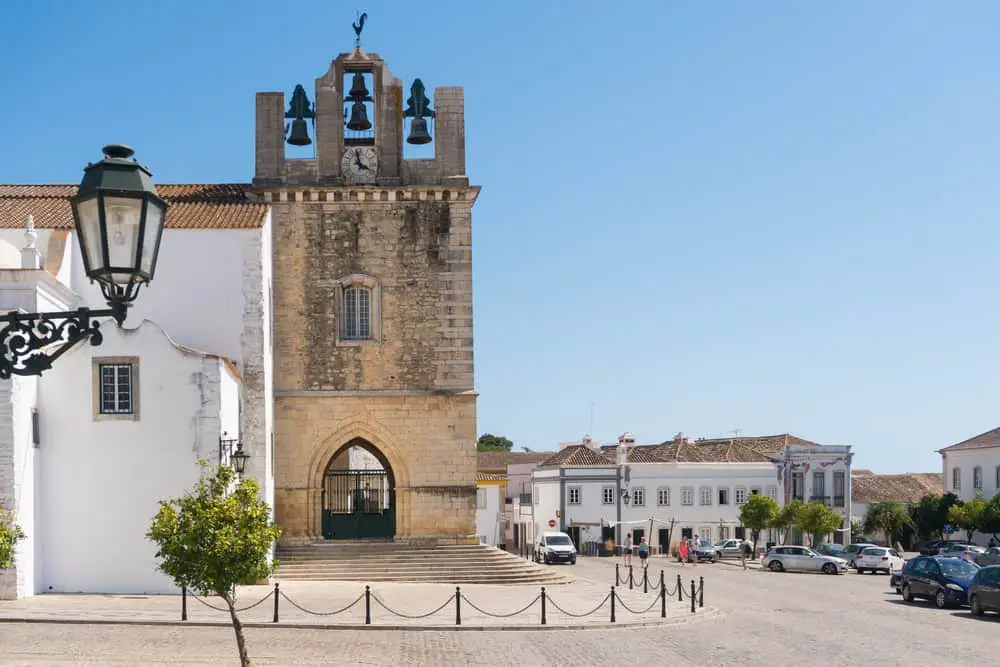 Walk the old town
While you are in the old town, take some time walking around the enchanting narrow streets checking out cobblestoned squares, and the unique Portuguese architecture.
Before leaving the Largo da Sé (cathedral square), make sure you check out the City Hall.
Among the top attractions, you find the 19th-century city gate, Arco da Vila, the Municipal Museum of Faro, and the Palacete Belmaro from 1912.
It is a true joy to walk around and it is close to the marina if you want to enjoy the salty scent of the ocean or take a selfie with the I Love Faro sign.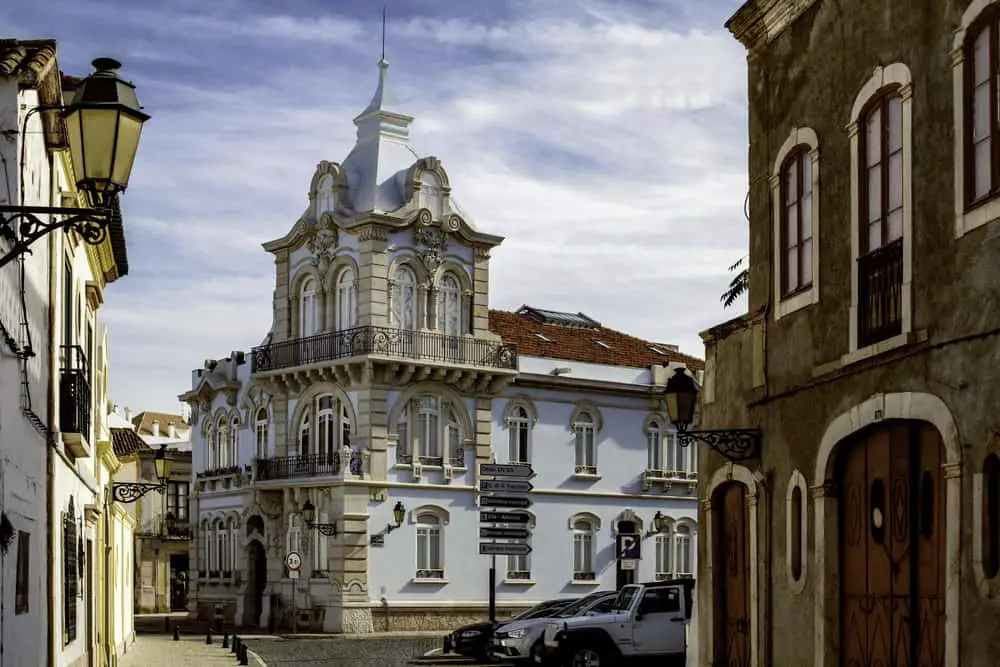 Lunch in the old town
Grab a quick lunch in the old town to fuel up for the rest of the day. There are plenty of places to eat. If the weather allows it, look for a table outdoors so you can enjoy the bypasses and soak in the Faro Old Town vibes.
I particularly like sitting on a square as there is so much happening around and people walking past in all directions.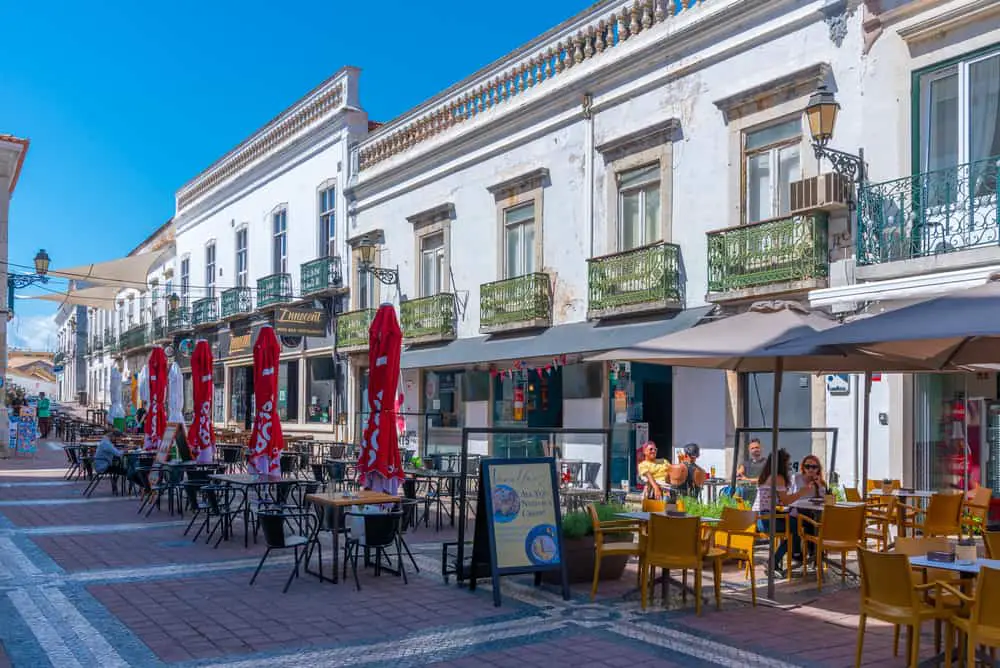 Hike the Ludo Trail
The best and easiest way to see birds and even flamingos in the saltpans of Ria Formosa Natural Park in Faro is to walk the Ludo Trail. It is an easy and flat walk of about 7 kilometer and takes about 2 hours to complete. The loop trail is mostly on a gravel road and popular among cyclists and hikers alike.
There is not much shade on the trail, so you need to cover your head and splat on enough sunscreen on a hot day. I also recommend bringing a bit more water than you think you will need even though you'll get to refreshments after finishing the walk.
Go on a boat trip
If it is too hot to hike the Ludo trail, another alternative is to go on a boat tour from Faro. There are many boat tours to choose from, but a tour of the barrier islands of Ria Formosa Natural Park is a great place to start.
The unique swamp landscape is home to numerous unique bird species like vading birds and flamingos where you can go on a lagoon boat tour.
These landscapes are protected by 5 barrier islands and on a boat trip you can visit some of these islands where you will be met by sweeping beaches and untouched nature. This boat tour is great for visiting the barrier islands.
If you can time it with a sunset boat trip you will not be disappointed. There is no prettier time of the day to go than when the pink sky reflects in the saltwater lagoons. You might also be lucky and see dolphins along the boat trip, so get out your camera!
TOP RATED BOAT TOURS FROM FARO
Go for a sunset stroll along the beach
A stroll along Faro Beach is a great way to round off a wonderful day. In the summer months, you might want to go for a dip too if you went for the walk in the natural reserve.
If you manage to time it for sunset, you're up for exquisite magnificence!
You might be tired of walking, then you'll be delighted that there is a whole heap of lovely beach bars where you can have a drink while you take in the salty breeze from the ocean.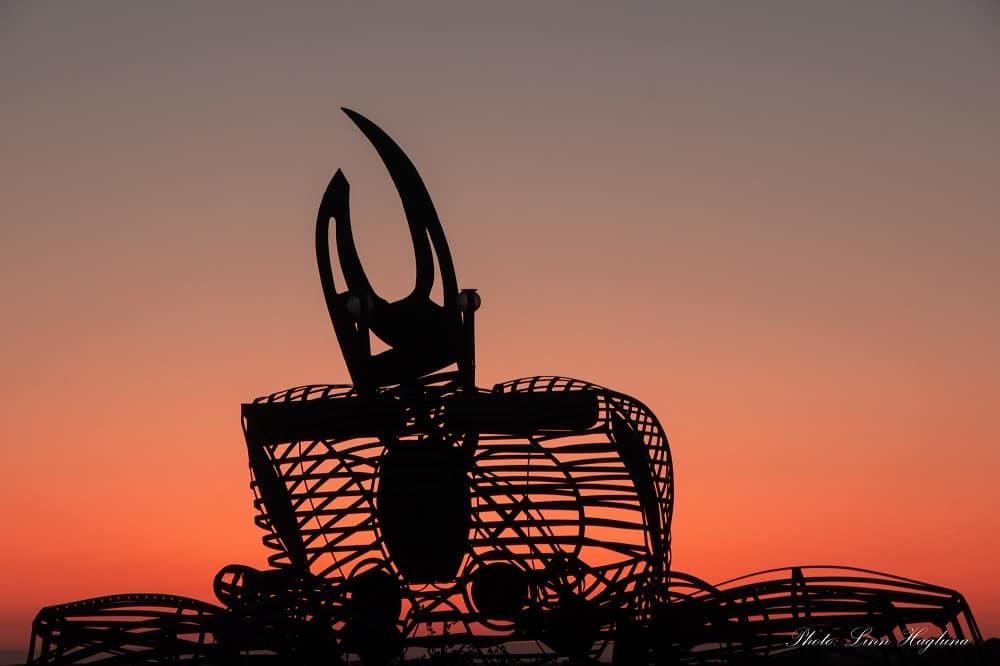 Dinner along the waterfront
There are many bars and restaurants along the waterfront where you can have a nice dinner before ending your Faro one day itinerary.
If you prefer, head into the city center where you have an even larger selection of restaurants, including multiple vegan options. Vegan Box is a personal favorite.
Reflections on a Faro itinerary
As you can tell, there are a lot of wonderful attractions and experiences to be had on a day trip to Faro. I spent way too long overlooking this city as I'm more of a nature kinda gal, but I'm so glad I finally gave it a chance because there is so much to Faro's friendly atmosphere.
I hope you enjoy your Faro Portugal itinerary and hopefully, you will be back again for more. If you don't want to spend time exploring Ria Formosa with only a day in Faro, make sure you incorporate it into your Algarve itinerary.
One of the best things to do in Olhao is to take a boat trip to the barrier islands and among the top things to do in Tavira is a trip to the dreamy Tavira Island.
You can even walk or take a cute little tourist train to the Anchor Cemetery on Barril Beach. So you have plenty of chances to explore the unspoiled nature reserve.
Nonetheless, visiting Faro in one day is absolutely worth it.
Happy travels!
FAQ – Frequently asked questions
Is Faro worth visiting?
Faro is one of the most underrated cities in the Algarve and has a lot of beauty, history, and nature surrounding it, making it a top place to visit.
Where is Faro?
Faro is situated on the coast in the east-central Algarve in southern Portugal.
Is Faro a city?
Faro is a city and the capital of the Algarve region in southern Portugal.
Is Faro in Algarve?
Yes, Faro is the capital city of the Algarve.
Does Faro have a beach?
Yes, Faro has a wonderful beach lined with vibrant beach bars and restaurants.