For people who just finished enjoying the beautiful scenery, beaches, and buildings offered by Faro and want to further explore the region by going to Alvor, you've certainly made a great decision. 
Alvor is a picturesque fishing town, marked with traditional whitewashed houses. This beautiful village offers a ton of fun activities in the summertime, which is why it's one of Portugal's popular vacation spots. 
There are multiple ways to go from Faro to Alvor. To help you decide which is best, we will provide you with all the travel info you need. From the available means of transport, their prices, and more. 
Disclosure: This post may contain affiliate links. That means that if you make a purchase through one of those links, I will get a small commission at no extra cost to you.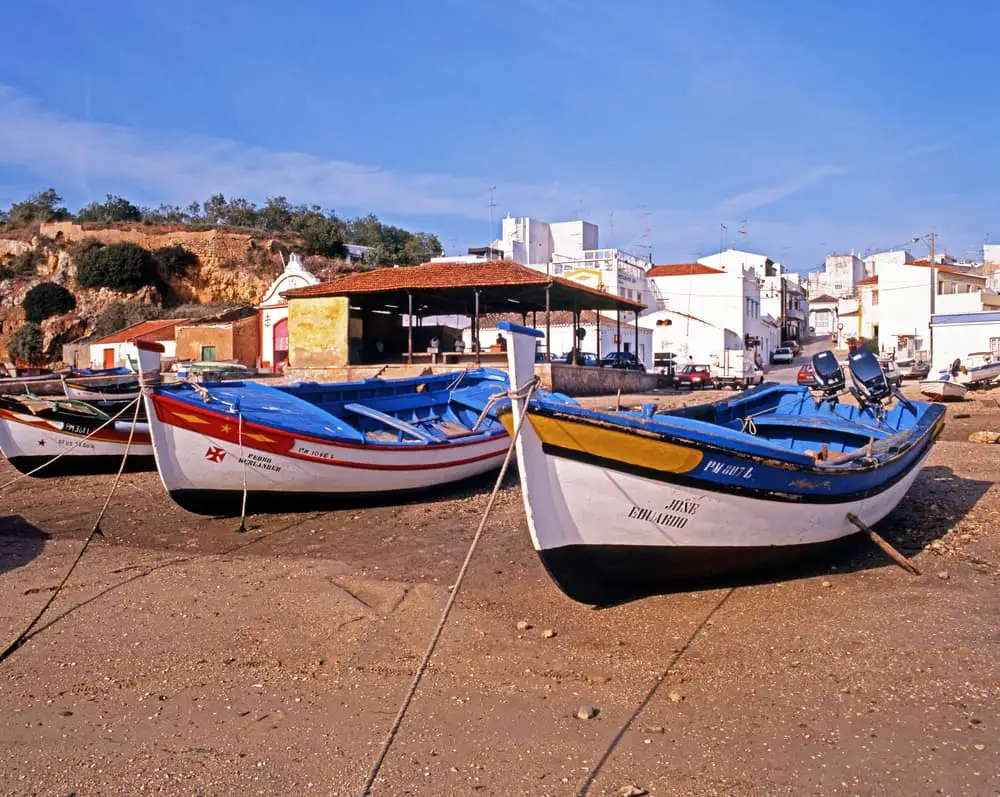 How To Get From Faro To Alvor 
Traveling by land is one of the main ways to cover the distance from Faro to Alvor. The distance between Faro and Alvor is 75km by land. You can get from Faro to Alvor via train, bus, car, taxi, and private transfers. Read on to find out how.
Faro to Alvor by car 
Traveling from Faro to Alvor by car is one of the fastest ways to make the journey. It'll only take you about 46 to 50 minutes without traffic.
Apart from being one of the quickest means to get to Alvor, traveling by car also offers a view of the gorgeous locations between the trip from Faro to Alvor and gives you the freedom to explore attractions in the nearby area like Ponta da Piedade and Benagil Cave.
If you don't have a car, you can always rent one. Make sure you check with the rental company when you pick up the car if the toll road is included.
Parking on the streets and near the fishing port is free. But if you want to park very close to the beach, parking is usually €1,50.
Check rental car availability and prices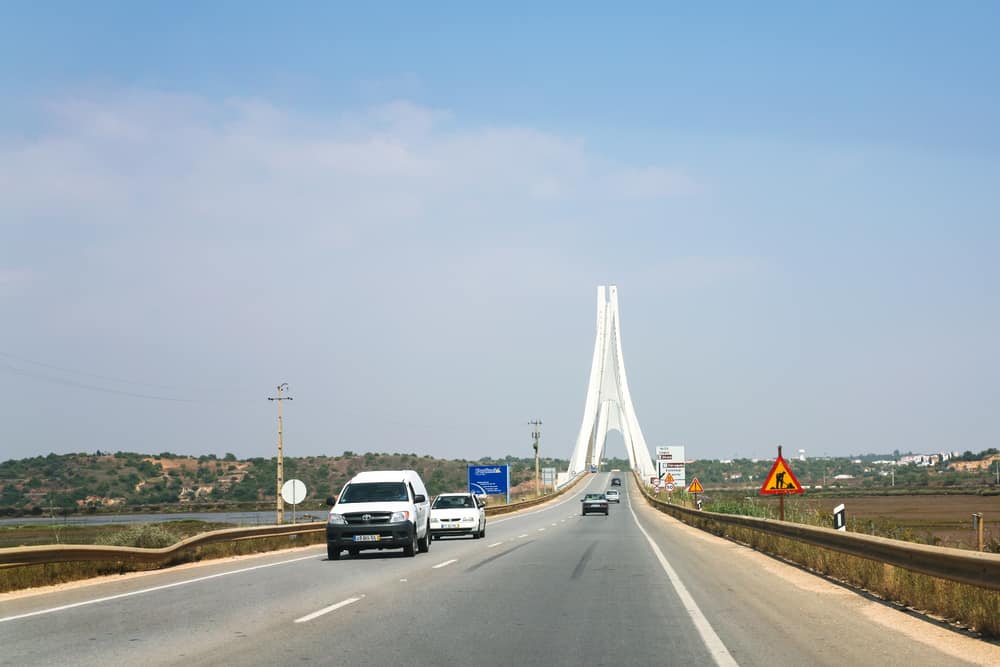 Faro to Alvor by bus
Traveling by bus to Alvor is a lot longer than taking a car. The journey can range between 2hr 15 mins to 3hr 45 mins.
There are various bus companies that offer a variety of prices but the average bus fare from Faro to Alvor is €12. With the cheapest ticket costing €10.
Before you book your ticket, you can compare different bus companies and pick the price and route that best suits you. 
To beat the rush and get the best prices, it's important that you book your tickets early. Especially in the high season.
It's advisable that you book 30 to 60 days in advance to get the chance to save some bucks and get the best seats. 
Most buses depart as early as 7:30 am and as late as 9:30 am. So get ready to wake up early, so you don't miss the bus.
As compensation, you'll get the chance to interact with other travelers and even locals. You can get the juicy details of Alvor that can only be gotten from its inhabitants. 
You can also get to enjoy the magnificent sights of breathtaking landscapes and gorgeous manmade and natural scenery on your trip.
Check availability and compare prices here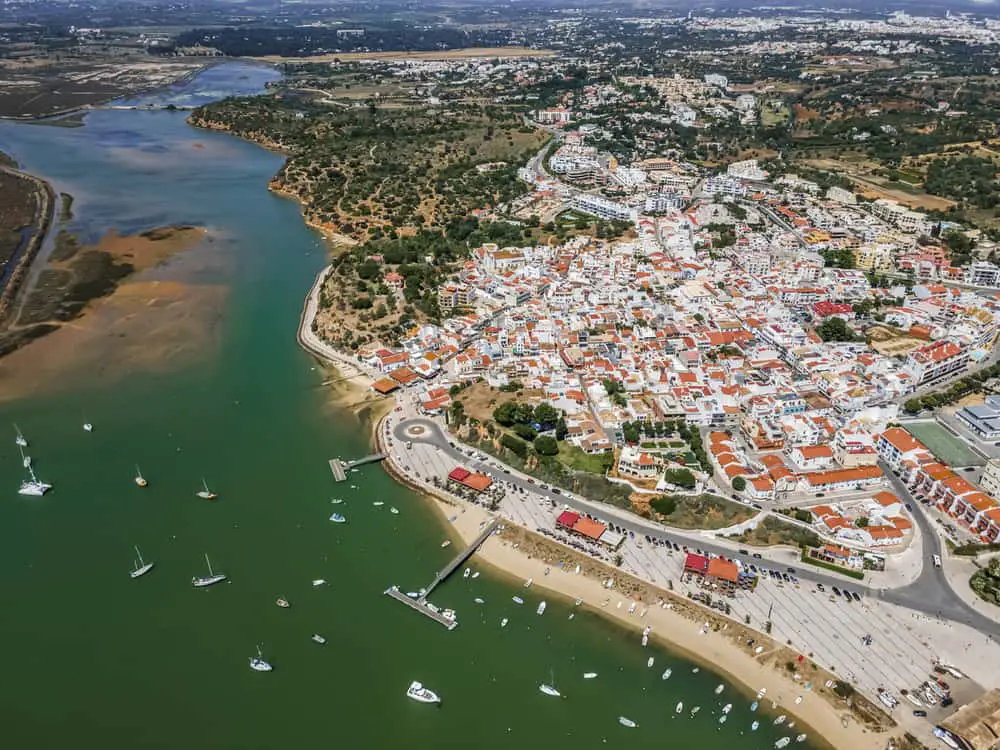 Train from Faro to Alvor 
Unfortunately, there's currently no train from Faro to Alvor, because there's no train station in Alvor. But no need to fret, there's a train station in Portimão, which is 6.5km away from Alvor.
You can take the train from Faro to Portimão, then continue by taxi or bus from the train station to Alvor.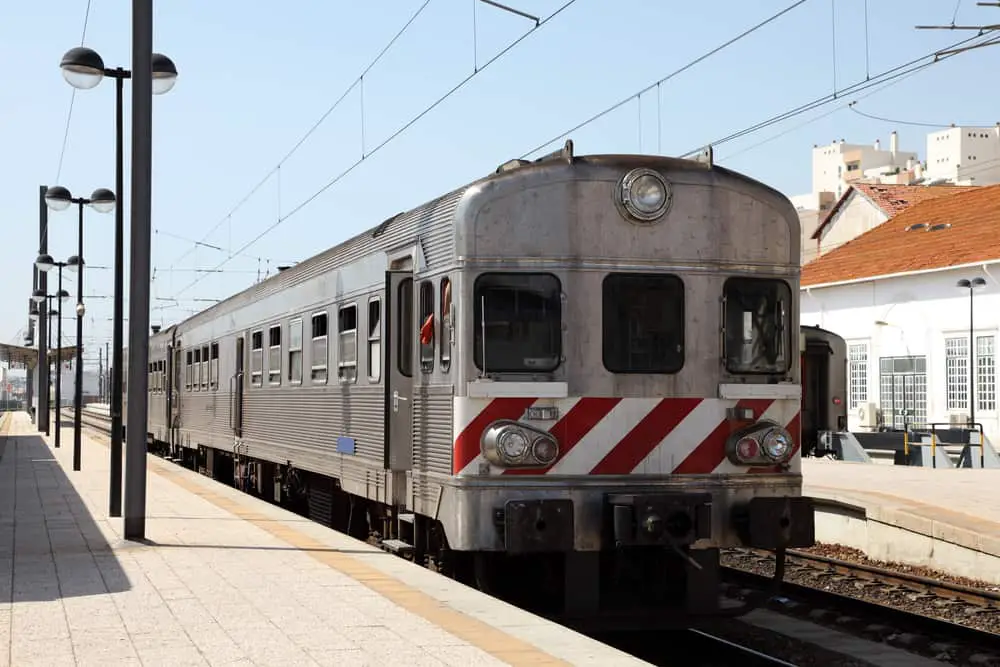 Private transfer from Faro to Alvor 
Once you arrive in Faro and are not willing to stand in long lines waiting for a bus. Or scramble for a taxi or worse yet pay for an expensive taxi, your next option is a transfer from Faro to Alvor. This is by far the most comfortable way to travel from Faro to Alvor.
There are a variety of companies that offer private transfers from Faro airport to Alvor with a ton of other perks. All you have to do is book online and forward them your destination and booking details. The transport company will also drive you back to Faro on an arranged date. I recommend Welcome Pickups.
The best part is you can also share the private transfer from Faro to Alvor with others if you desire. Some companies even let you choose your vehicle. So you get to enjoy a private, calm ride in a choice vehicle for 55 minutes before arriving at your hotel, or resort in Alvor. 
Check availability for your travel dates
Faro to Alvor by taxi 
When you arrive at Faro either via air or any other means, a Faro to Alvor taxi X can cost as much as €75 to €135. Most private taxi services can come with free WiFi.
These taxis can take from 4 passengers to 12. But the fare will increase as the passengers increase. Vehicles used can range from a standard taxi to a saloon car. All you have to do is ensure the transport company is aware of the amount of luggage you have and how many people so they can pick an appropriate car for you. 
Getting a Faro to Alvor taxi is no doubt a fun, stress-free way to travel but it's certainly one of the most expensive ways to get to Alvor. So if you want to take a taxi you must be prepared. Personally, I would rather choose private transfer.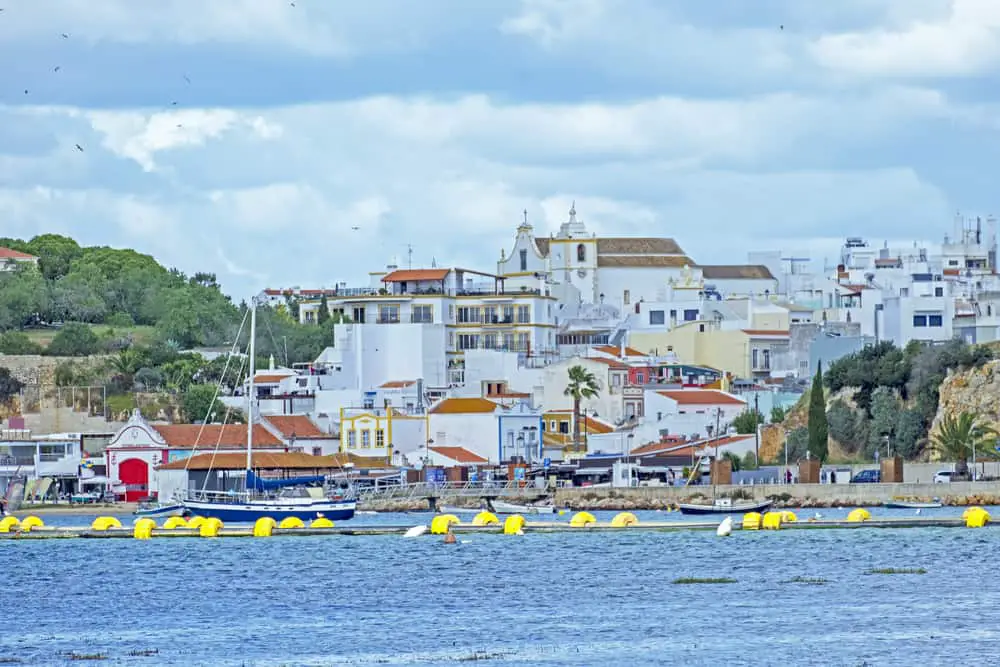 How to get from Faro Airport to Alvor 
To get from Faro airport to Alvor you have five options; by car, bus, train, transfer, and taxi. 
Faro Airport to Alvor by car
If you'd prefer to drive yourself from Faro airport to Alvor, you can rent a car at the airport. But their prices can be quite extravagant close to the travel date – especially in the high season, so I highly recommend booking your rental car early so you can assure the best prices and availability of cars to choose from.
Check availability and prices here
Bus from Faro Airport to Alvor
If you want to take a bus from Faro Airport to Alvor, the Aerobus from Faro Airport to Alvor is certainly a cost-effective option. But you would have to take two buses when using the Aerobus because the first bus stops at Portimão. 
To get to Portimão from Faro airport it would take you an hour and 25 minutes while costing you €11. At Portimão, you will take another bus to Alvor from the central De Camionetas Portimão, and that would cost €10 to €12.
But buses only run from May to October, so if you're not traveling within this period, you have to consider another means to get from Faro to Alvor. Alternatively, take the bus from Faro Airport to the city center and change buses to Alvor there.
Check availability and prices here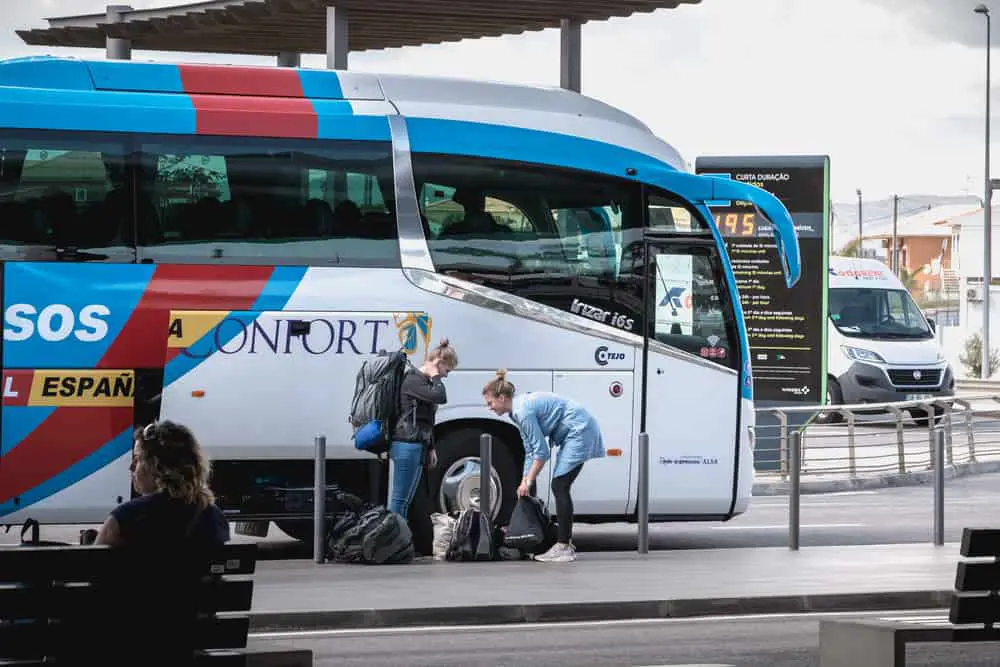 Train from Faro Airport to Alvor 
You can take the train from Faro Airport to Portimão. It only costs €6.15 and takes an hour and 15 minutes. When you get to Portimão you can take a local bus from Largo do Dique to Alvor. These buses only cost €1.50 making the journey by train the cheapest way to get to Alvor from Faro. 
But if you're taking the train you have to be on time as local buses in Portimão stop working in the early evening and the last train is 8:50 pm.
Transfer Faro Airport to Alvor 
To get a Faro to Alvor transfer, you have two options – a shared or private transfer.
Shared transfers from Faro Airport to Alvor can cost as low as €20 to €22 per person. But as long as it's a shared shuttle it may take so much longer to arrive at your destination.
Especially after a tour of the Algarve. Some travelers report that the journey could take up to 2 hours when you take a shared airport transfer. 
Pre-booked Private transfers from Faro Airport to Alvor is a bit pricier than shared transfers but they are certainly not slacking on comfort and speed. Making them one of the best ways to travel to Faro from Alvor. 
A private transfer from Faro airport to Alvor will make the journey so much easier for you. As long as they have your flight and accommodation details you have little to worry about.
They'll be waiting for you before you even land with a sign bearing your name, and they will also drive you back to the airport after your vacation. 
You only have to worry about your transport in Alvor, but your journey to and from is covered.
Check prices with Welcome Pickups
Taxi from Faro Airport to Alvor 
You can decide to take a regular or private taxi from Faro Airport to Alvor. A regular taxi from Faro Airport to Alvor can cost as much as €75 for 3 passengers and €95 for passengers.
Sometimes regular taxis can even cost as high as €90 to €110. If you're on a budget, ensure your driver uses a meter and by all means avoid the 7-seater taxi. 
It costs the same price to go from Faro airport to most of Alvor's hotels and resorts. The journey can last as long as 53 to 55 minutes with little to no traffic. But it's the most expensive means of transport from Faro to Alvor, so a private transfer might be a better option.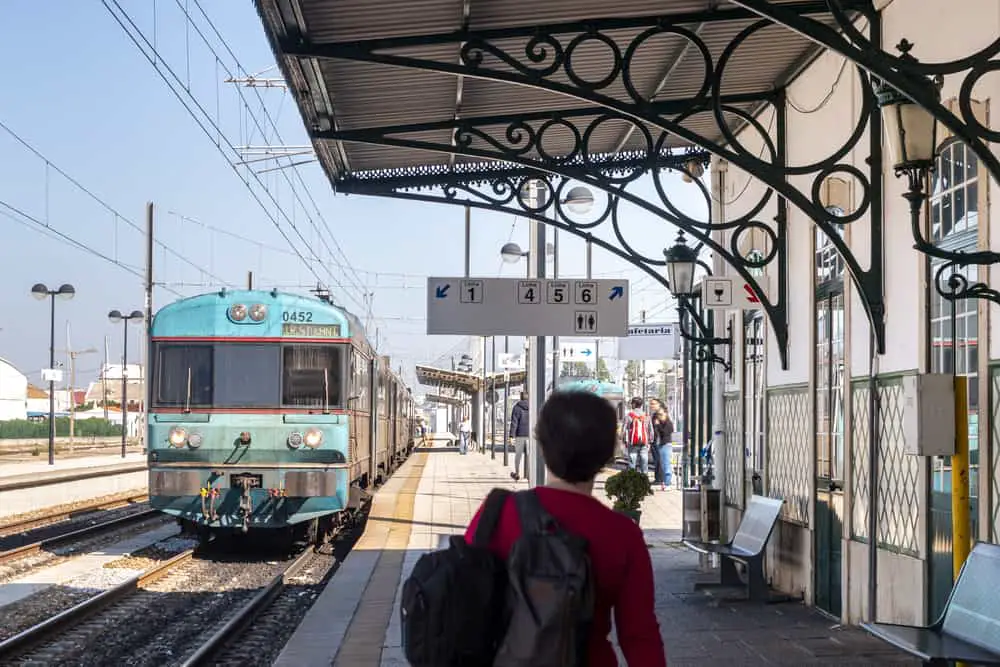 NEED A PLACE TO STAY IN ALVOR?

LUXURY: Longevity Health & Wellness Hotel – Here you can lounge at the infinity pool on the rooftop with sweeping views of the coastline, enjoy drinks at the bar, and treat yourself to a massage at the hotel's spa. Note that this is an adults-only accommodation. Families might enjoy Pestana Alvor Praia Premium Beach & Golf Resort.

MID-RANGE: Apartamentos Santa Teresinha – Entire holiday apartments 2.5 km from the beach which allows pets. They have outdoor pools and a garden.

BUDGET: Oceano Atlantico Apartamentos Turisticos – Entire holiday apartments with three outdoor pools. Some of the rooms come with balconies with a sea view. The apartment hotel has a private parking.
Reflections on getting from Faro to Alvor
We hope this article provides helpful information so you can make the best decision choosing how to travel from Faro to Alvor. Whatever option you choose, get ready for an unforgettable adventure through Alvor, which in my opinion, is one of the cutest towns in Algarve.
There are many things to do in Alvor and its proximity to popular towns like Lagos and Portimao. It is also one of the places to stay near Faro that has got traditional charm.
Happy travels!