You might ask yourself, "is Faro Portugal worth visiting?" The capital city of the Algarve region in southern Portugal is often overlooked by travelers.
Faro is the main hub for entering the Algarve as it has the only airport in the region. Yet most travelers don't even spend a day in Faro before they rush on to more popular towns in the Algarve like Albufeira and Lagos.
However, there are plenty of things to do in Faro and more than enough reasons to visit for a day or two. Considering it has a great Old Town, it is situated by the Ria Formosa Natural Park and has both beach and hiking opportunities nearby, it is a lovely place to travel for all types of travelers.
So, is Faro worth visiting for you?
In this post, I'll round up the top reasons to visit, what you can expect from the city, and what you can't get there. I hope this will help you decide if visiting Faro Portugal is for you or not.
Disclosure: This post may contain affiliate links. That means that if you make a purchase through one of those links, I will get a small commission at no extra cost to you.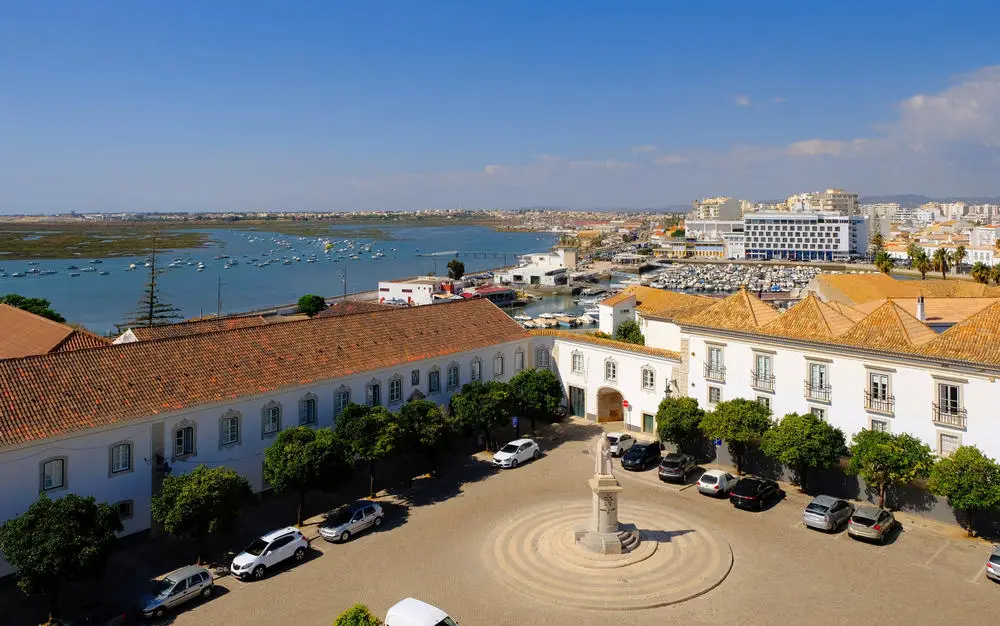 Is Faro Portugal worth visiting?
So, Is Faro worth visiting? It all depends on what you like when traveling. Shortly summed up, I'll let you in on whether you will find what you're looking for in Faro.
Faro is a good destination for you if:
You want a great variety in nightlife
You want to stay near nature
You love birdwatching
You want to stay in a laid-back yet hip area of the Algarve
You want to stay in a family-friendly city
You enjoy history
Faro is not a good destination for you if:
You want to walk straight from Old Town to the beach
You want to drink off your hangover on party boats
You want to spend your days surfing
You want to stay by the golden cliffs of Algarve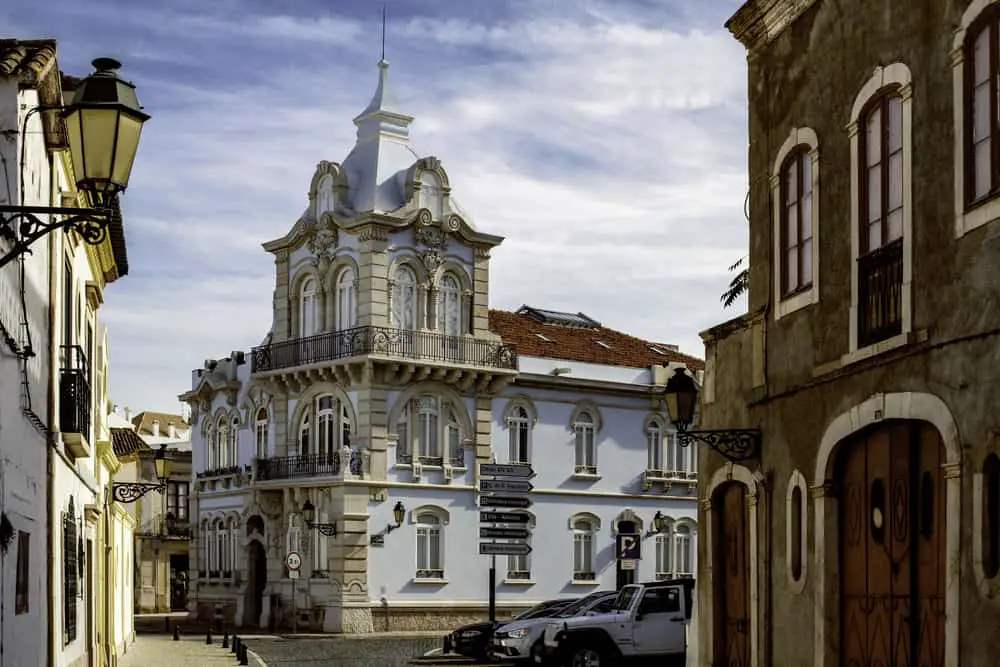 Reasons to visit Faro
There are so many reasons to visit Faro and I can't possibly list them all here, you actually must spend some time there to really soak up the lovely atmosphere of the city and its surroundings.
I will, however, list the most important reasons why Faro is worth visiting here so that you can see if that resonates with you.
Is Faro worth visiting for nightlife?
Is Faro worth a visit for you if you enjoy an energetic nightlife scene? That totally depends. Faro is a university city, so it has a vibrant nightlife and it is quite varied.
You can expect anything from high-end cocktail bars to late-night nightclubs where you can shake your bootie all night.
For having a largely young crowd of university students living in the city, there are still a whole lot of great places to go out for more mature crowds too.
Is Faro worth visiting for hiking?
Since Faro is situated right at the mouth of Ria Formosa Natural Park, there are a lot of wonderful hiking opportunities there. Crossing the flat marshes and winding through the saltwater lagoons, there are lovely, flat trails that are easy for the whole family.
Hikes like the Ludo Trail are even possible with a stroller or a wheelchair giving everyone an opportunity to take in the tranquility of the beautiful natural park.
What you won't get near Faro are the hikes on top of the dramatic golden cliffs that the Algarve is so famous for. The best places to stay for that are Lagos, Carvoeiro, and Sagres.
Is Faro worth visiting for wildlife?
The eastern Algarve is by far the best place to visit for wildlife. Especially bird watchers will enjoy the magnitude of wading birds and other species frequenting Ria Formosa Natural Park.
Being an important resting spot for migrating birds, there are a lot of unique species to observe. The area of Faro is also home to flocks of flamingos and the best time to spot them is between November and March.
The natural park is also home to the largest population of sea horses in the world, primarily short-snouted and long-snouted sea horses.
the best way to observe these charming little creatures is to go on a boat tour of Ria Formosa Natural Park which includes snorkeling. You will learn about their preservation and the importance of not trying to catch them.
There are also dolphin watching tours from Faro which is one of my favorite things to do in Algarve.
Is Faro worth visiting for the beaches?
There is no beach within walking distance from Faro Old Town. However, you can take the bus for about 20 minutes to Ilha de Faro (Faro Island) which is a sandbank protecting the salt marshes of Ria Formosa Natural Park.
Faro Beach is a calm beach perfect for families with kids as the water is calm compared to the western Algarve, where you can catch waves for surfing.
This is also one of the best places to stay in Faro if you want to stay near the beach and rather take the bus (or a rental car) into the tourist attractions.
There are plenty of restaurants and bars, parking, and a mean sunset at Ilha de Faro. You are also right next to the hiking routes.
Is Faro worth visiting for its history?
Faro has an intriguing history that goes back to pre-historic times when the Ria Formosa lagoon was populated. The city walls were built, and many settlements lived within them throughout the years.
Later, the Romans fortified the walls and even outgrew them. Among the most important Roman remains in Faro are the Milreu ruins.
Faro was an important city for the Visigoths and later the Moors, who made it the capital of their kingdom shortly before the Christian reconquest.
Unfortunately, like so many other places in Portugal, Faro suffered great damage during the 1755 earthquake, which resulted in many of the historic buildings being demolished.
As you can tell, there is a lot of history in the city, and history buffs will love the Municipal Museum, formerly known as the Archaeological Museum. That said, the entire Old Town boasts a whole lot of history to be uncovered.
Is Faro worth visiting for shopping?
Faro is one of the best places for shopping on the Algarve with a bustling Downtown full of shops. You find anything from the large brands to unique boutique shops.
If you want to combine a vacation on the Algarve with shopping, Faro is certainly among the best places to stay in Algarve.
Besides Downtown Faro and Rua de Santo Antonio in the Old Town, there are a few malls in the outskirts of the city like Forum Algarve and MAR Shopping Algarve.
Is Faro worth visiting for tourist attractions?
Faro has a whole lot of interesting tourist attractions worth visiting. Faro Old Town is full of beautiful sites, from Faro Cathedral, visit Centro Cultural de Faro for different art exhibitions, or dive into the area's history at the Municipal Museum.
Among the top attractions is the spooky Bone Chapel where thousands of bones of Monks have been used to decorate the chapel.
But among the top tourist attractions in Faro are the natural attractions in Ria Formosa Natural Park, from going on boat tours to explore the barrier islands or going bird watching.
Is Faro worth visiting for boat trips?
Talking about boat tours, this is one of the best things to do in the city and I can't stress it enough, there are so many epic boat tours in Faro that you can take. Even if you only go on a day trip to Faro, make sure you can schedule a boat trip.
There is so much to explore by the sea like the saltwater lagoons of Ria Formosa Natural Park, visit the barrier islands, go dolphin watching, or take a romantic sunset boat trip.
TOP RATED BOAT TOURS IN FARO:
If you ask yourself if Faro is worth visiting for the boat trips, the answer is Absolutely Yes! Unless you're after a party boat, then I recommend going on one of the boat trips in Albufeira, the party capital of the Algarve.
Is Faro worth visiting for active travelers?
If you like hiking and boating, Faro is definitely worth visiting, there are wonderful trails in the natural park and there are lots of fun bot trips taking you to places like Benagil Cave.
That said, there are other parts of the Algarve that have more action-filled activities like surfing, hiking the golden cliffs of the western Algarve, kayaking the sea caves, or going of 4×4 tours of the countryside.
For activities like these, Faro is likely not your first choice. I would rather head to Albufeira, Portimao, or Lagos.
Is Faro worth visiting as a base to explore the rest of the Algarve?
Faro is an excellent place to use as a base for exploring the best of the Algarve with good bus and train connections with the rest of the coast.
However, it is worth noting that the public transport system on the Algarve in general is not fantastic for going on day trips and many towns and natural areas can be a pain to reach without a car.
I have, however, picked up quite a few hitchhikers on my trips, so it seems like a popular way to get around to the more remote places.
Here is an overview of my favorite day trips from Faro.
The verdict: Is Faro worth visiting?
Altogether, I will say Faro is definitely with visiting. But again, it depends on what you want from your vacation. If you are looking for action-filled days, Faro might not be it. However, the nightlife is good at the same time as it is a very family-friendly location.
If you are looking for a quiet destination in the Algarve, with the amenities of a city, Faro is definitely a good choice.
If you're convinced, make sure you read up on the best places to stay in Faro. If you still need a little bit more convincing, check out the best things to do in Faro.
If you want to check out other places in the Algarve, read more about the best towns in the Algarve and the best cities in Algarve.